In Sweden there is a lake called Lake Hornborga (Link in Swedish). For some years now this lake has become famous for its annual visit from thousands of cranes migrating from Africa to Norway and Sweden. Two days before my visit they had a new record with more than 26.000 birds staying the night by the lake.
I visited on a sunny but cold April day. The wind blew quite hard and I had bit of a hard luck, the cranes did not come very close to the viewing areas, but kept to themselves down on the fields. If I am going to visit another time I'll probably try to rent a tent or a small bird watcher cabin down by the lake, and plan for a longer stay. This time I just stayed for an hour or two.
There is quite a history to this lake. About 100 years ago they tried to drain the area and change the swamp and wetland into agricultural land. They have tried to restore the lake to its former glory now, and by dumping several thousand kilos of grain down by the lake every day they have created a haven for migratory birds.
Anyway it was quite an experience to watch, I would recommend it for any nature interested person.
Here are some of the pictures I took (and one that my girlfriend took of me). Remember, you can click on all the pictures to see them in a larger size.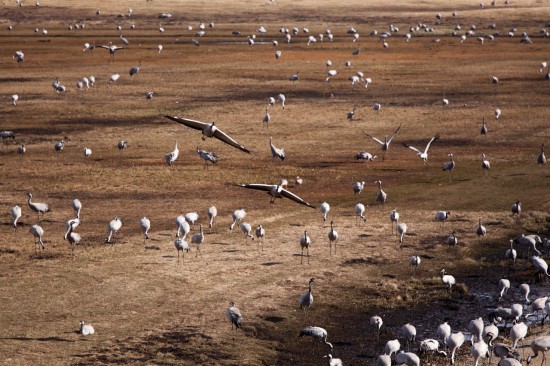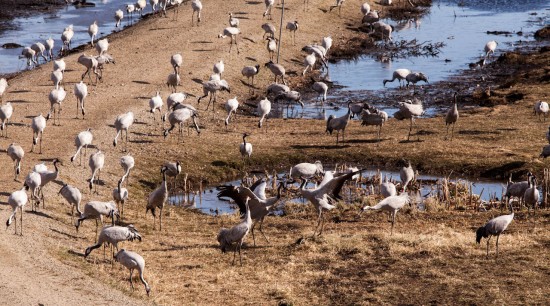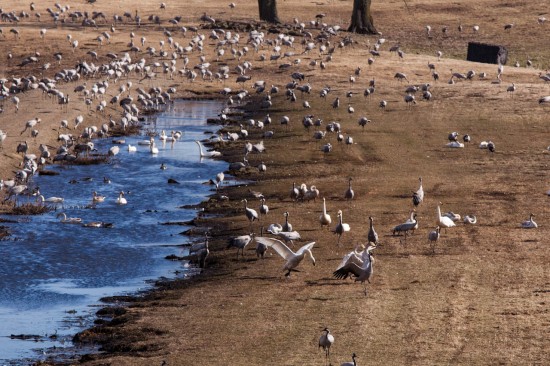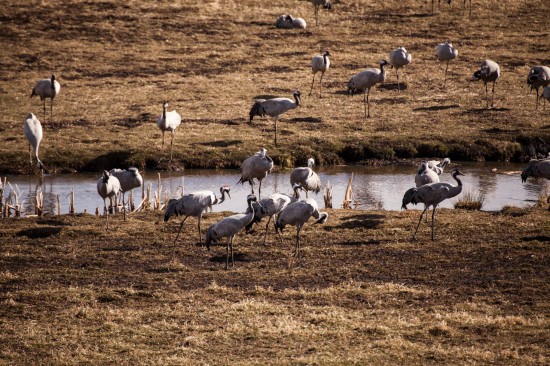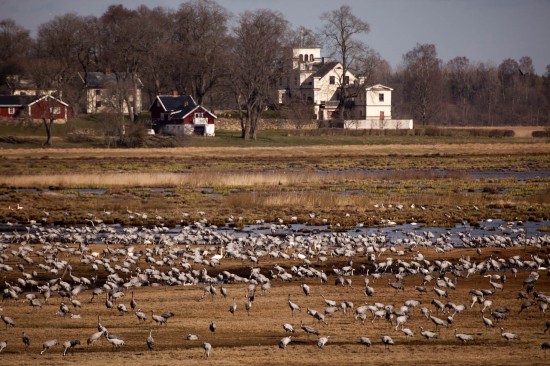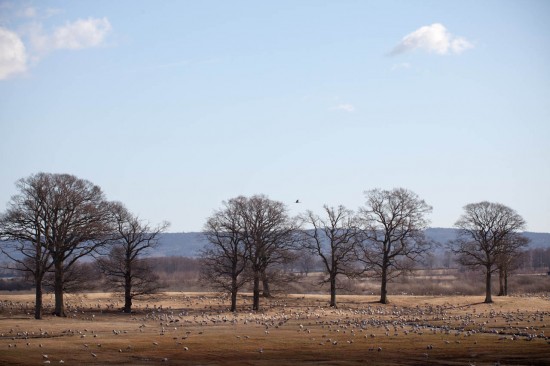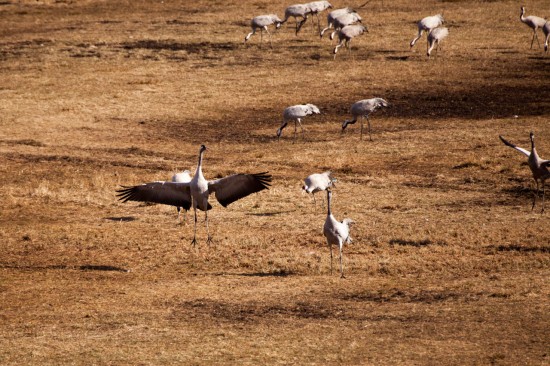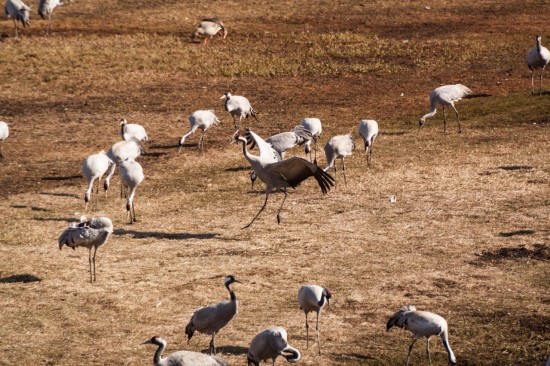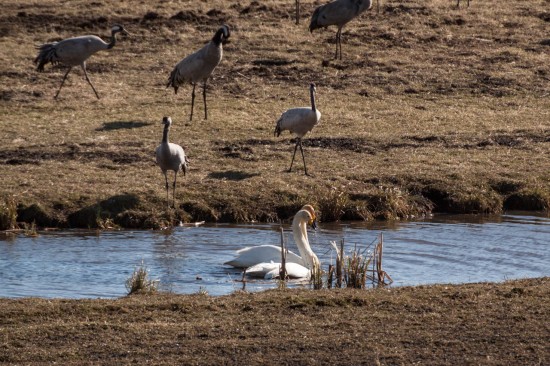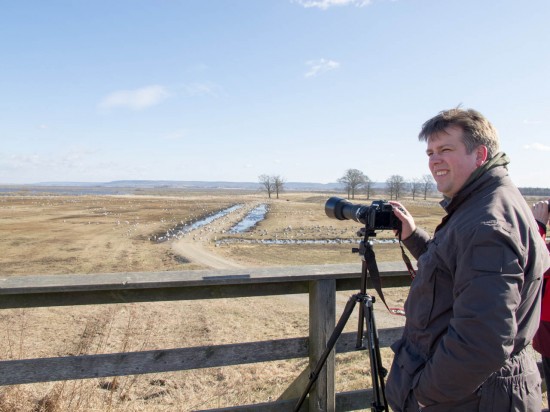 Here are some galleries that are better than mine (Link in Swedish)
Other Resources
Expedition Hornborgasjön
Aftenposten Reise
Web cameras
Common Crane (Wikipedia)
Lake Hornborga (Wikipedia)

Posted from Drøbak, Akershus, Norway.